The water cycle is taught starting in elementary school. It seems like in high school biology when I get to the biogeochemical cycles (water, carbon, nitrogen, and phosphorus) the water cycle gets glossed over because we assume the students know it and it's too basic. But water is vital to life! It's important to take some time to dig a little deeper with the water cycle and there are ways to ramp up the rigor. Check out a few activities you can use to take a deep dive into the water cycle:
TAKE A RIDE THROUGH THE WATER CYCLE
Even though this activity is good for younger grades, older kids still enjoy it. In this activity, students roll cubes that tell them how to move through the water cycle. It allows students to review the steps of the process but also realize where more water is stored within the biosphere. You can download the
game cubes here
.
WATER FOOTPRINT
How much water do students use each day? At
watercalculator.org
, they can calculate their water footprint.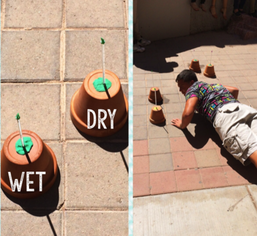 EVAPOTRANSPIRATION AND URBAN HEAT ISLANDS
In this free lab from ASU, students see first hand how evapotranspiration from trees can cool down an area and have an impact on the urban heat island effect. You will need clay terra-cotta pots and thermometers. You can download the lab for free
HERE
. If you would like to see more resources dealing with urban heat islands,
check out this blog post
.
WHERE DID EARTH'S WATER COME FROM?
Water has been around on our planet for a very long time. But where did it come from in the first place? You can students this
Ted YouTube video
.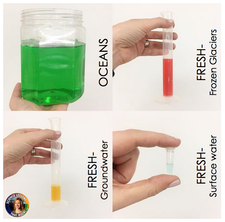 SCALED MODEL OF EARTH'S WATER
We tell students that the amount of fresh water we have available is very small compared to the total amount of water on earth, but does it really sink in?
In this lab
, students create a scaled model of where the water on Earth is located. There are 4 different versions of this lab so you can differentiate based on the amount of inquiry and math you would like your students to do. By the end of the lab, students will see that our freshwater supply is very small and hopefully realize how important water conservation is.
VIRTUAL WATER
What is virtual water? It is the amount of water used to produce a product. In this activity from California Academy of Science, students learn about the hidden water footprint of different products. You can
download the lesson here
.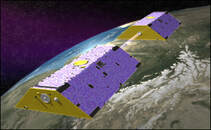 THE GRACE SATELLITES
How do scientists monitor groundwater levels? NASA tracks water levels from space using the Grace satellites- super cool! They orbit the Earth and scientists measure the gravitational pull on the satellites in order to monitor how much water is underground (more groundwater = more dense = more gravitational pull).
You can find an article students can read about the grace satellites
here,
and check out some interactive maps with satellite
data here
.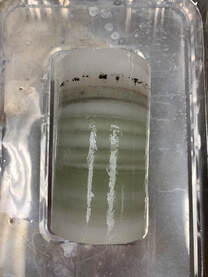 ICE CORE LAB
What can we learn from ice cores? In this lab, students learn about how ice cores form, what we can learn from them, and how they are analyzed. It takes about 4 days to set up on your part, but the students love looking at these simulated ice cores. You can read a full blog post on
how I made them here
.
RIVER RUNNER
This
simulation
is seriously cool! It allows you to click on a location anywhere in the United States and see where raindrops that fall there will flow. Will rain in your area eventually land in a river? In an aquifer? In an irrigation canal? Have fun exploring!
I hope these help and you spend an extra day or two digging a little deeper into the water cycle.
Rock on,