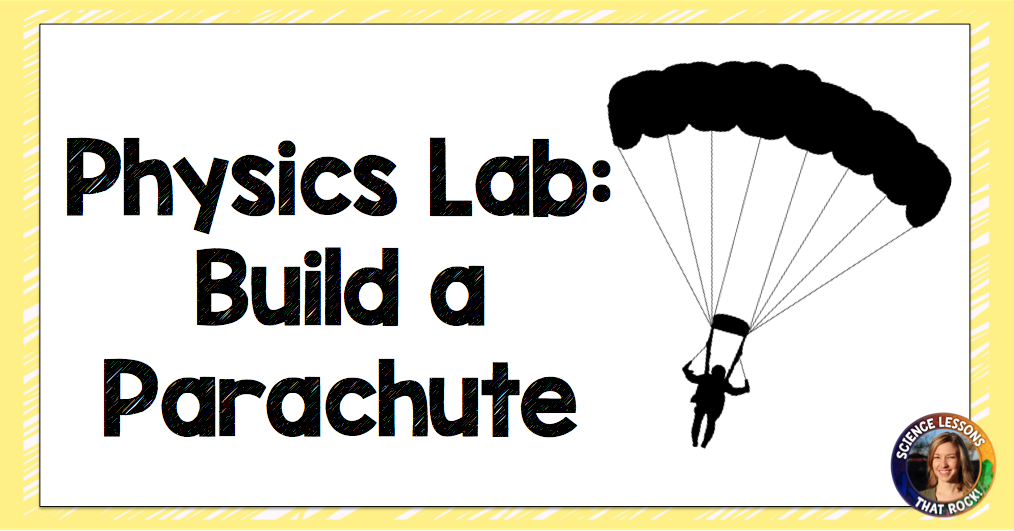 Physics is really exciting to teach because there are so many fun labs you can do. After teaching students about speed, velocity, and acceleration I wanted to do a STEM lab to follow up the unit. I decided to have students build a parachute out of a plastic grocery store bag and gave them a goal of keeping it in the air as long as possible. It was not only fun for them but the materials were super inexpensive! I supplied string and tape, and they had to supply the bag and any other materials they wanted to add. You are welcome to set size or material restrictions but I chose not to. I gave them one class period to build (if they didn't finish they had to finish at home) and we tested the following day. When testing the parachutes I tied a GI Joe to the bottom to add some mass but you are welcome to use whatever you have handy (metal washers work great too).
Our school is 2 stories so the students dropped their parachutes from the 2nd story. When they went to drop the parachutes they had 1 rule: No throwing the parachute up in the air. They had to hold their hands straight out horizontal and drop straight down.
Each group got to drop their parachute 2 times. They had to calculate the speed of the drop (distance / time) and acceleration (Vf – Vi) / t. Overall they had a blast and I had some silly prizes for the winner of each class period. If you would like to check out the lab worksheet I used
CLICK
HERE.
Have fun!