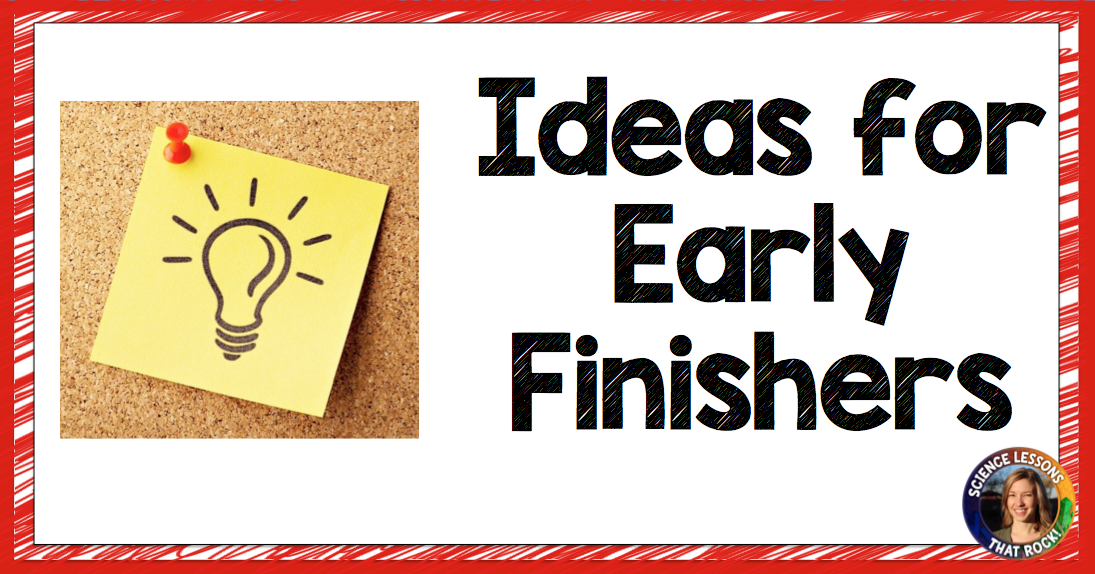 As a new teacher, pacing was one of the HARDEST things for me to get right. Some classes would finish right on time, others would finish early, and with others I would run out of time to get through everything. Some kids just work faster than others and will complete an assignment with 10 minutes to spare. And inevitably, an administrator will walk in and see them sitting on their phone (there's nothing worse). Instead of letting them pull out their phone, here are some options you can provide students who finish early, or some ways you can fill those last few minutes.
Academic Options:
1. Housekeeping Tasks:
This is one of the first things I ask students when they are sitting with nothing to do- Is your backpack cleaned out? Is your binder organized? Have you checked your grades? Do you have any missing assignments?
2. Read a book: Many ELA classrooms have a classroom library, but you could consider starting one for your science class. Goodwill is a great place to find affordable books. Science novels are great, but don't rule out comic books and low-lexile quick-reads.
3. Task cards: Whenever we do review activities before a quiz, I always have a few students ask if they can take home the task cards or card sorts to practice on their own. Not every student will want to review with task cards, but some will take you up on it.
4. Interactive bulletin board: I'm the crafty type and enjoy changing up my bulletin boards frequently. I have a bulletin board in the front of the room that I change up based on our unit of study. Interactive bulletin boards are boards that allow students to interact with, such as putting string between organisms to make a food web, adding thumbtacks to a map to locate national parks, or researching a fact about a famous scientist and adding it to a sticky note.
5. Genius hour: Genius hour allows students to explore learning new skills of interest and encourages creativity in the classroom. You can learn more about it here.
6. Long Term Project: It's fun to have a project going on throughout the year that students can check in on. It gives them perspective on how long scientific research can really take. Examples could include: Watching and measuring soil changes inhabited by pill bugs, keeping red-wiggler worms in a compost bin, or hand pollinating fast-plants.
7. Science Videos: This is one of my go-to options when the whole class finishes early. Find a fun science video to show students and have them explain how it works. Sick science and Outrageous Acts of Science are two of my favorite channels when I have a few minutes to fill.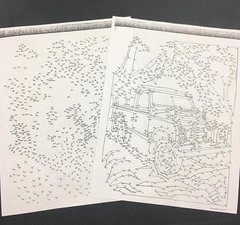 Non-academic Options:
8. Extreme dot-to-dot:
Students go BANANAS for these worksheets. They are available to order online but I've also found them at the dollar store.
9. Computer time: If students have been working on the computers and finish early, you can allow them to have some free time on approved websites. Check out this free choice board that includes 16 websites with games and activities students can choose from.
10. Jigsaw Puzzle: If you have some open table space, keep a jigsaw puzzle out for students to slowly work on.
11. Sudoku: I have some students that LOVE to do sudoku puzzles when they finish a quiz. I bought a book at the dollar store and keep copies on hand. You can also print free puzzles online.
12. Wall coloring page: Order a wall size coloring page and let students color! (Some school libraries have machines that will take a PDF and print it poster size. Check with them before spending money!)
13. Help with class pet: Have a class pet? It shouldn't be your responsibility alone to keep the living quarters clean. Students usually enjoy helping out, especially if it means they get some animal play time.
What other activities do you use when students finish work early? I'd love to hear them!