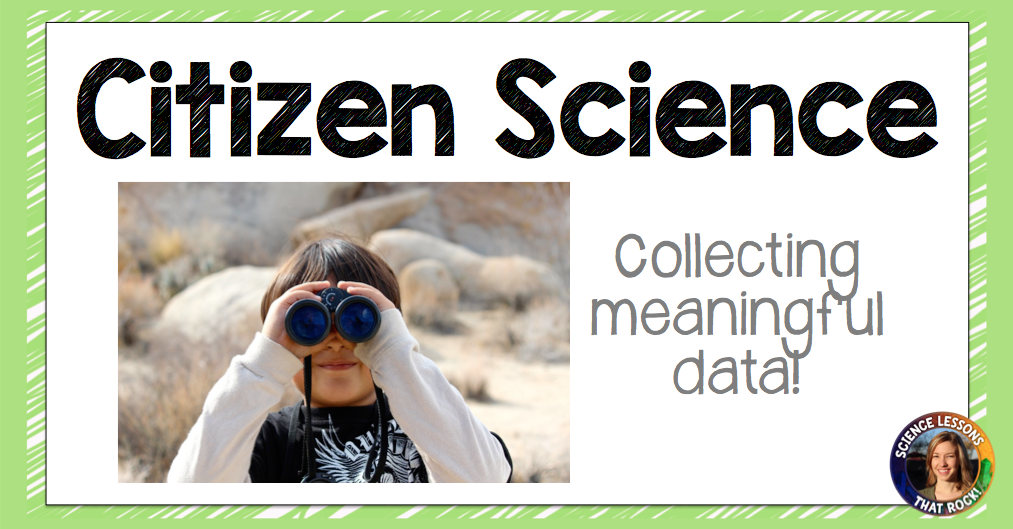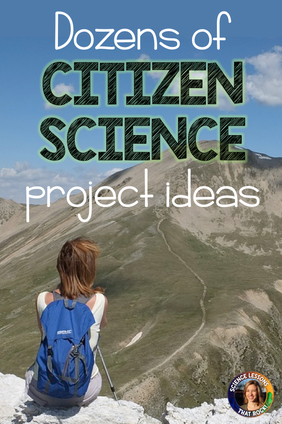 WHAT IS CITIZEN SCIENCE?
Citizen science is when the public participates in scientific research. Every-day citizens share and contribute data with the goal of increasing scientific knowledge. You do not have to be a trained scientist in order to participate.
WHY YOU SHOULD TRY IT
Citizen science is great to do with students because:
The data they collect in class is meaningful! Students will be more precise with their data collection if they know it is going to a greater cause.
Many studies rely on citizen scientists in order to collect regional data.
When you get students exploring, you are helping to grow their interest in the natural sciences. The future is full of STEM careers, so let's get them interested now!
PROJECT IDEAS
Ready to try it out? Here is a list of websites and project ideas to get you started.
1. CitizenScience.gov is a government website that has a TON of project ideas and is a great place to start. You can collect data that will be used by NOAA, USGS, National Science Foundation, and even NASA.
2. The Great Backyard Bird Count is a website run by the Audubon that encourages students to get outside and start birding. They are looking for regional data where people can upload pictures and species of birds they see in their neighborhoods. Time to dust off those binoculars!
3. National Geographic has a list of citizen science projects, ranging from wildlife observation, measuring night sky brightness (light pollution), butterfly census, listening for frog and toad calls, and more.
4. SciStarter.org is a website put together by Arizona State University and the National Science Foundation. You can search for projects near you or online only.
5. Project Green Challenge is a website that gives students environmentally-themed challenges. You can register your school and enter to win prizes!
6. Zooniverse is "people powered research." This website has a ton of ongoing projects that also venture into other content areas outside of the natural sciences.
7. inaturalist Do you ever take pictures of insects and cool species in your yard or neighborhood? inaturalist is a website (and phone app) that allows you to upload pictures of your findings and share/discuss with fellow naturalists.
8. Captain Planet Project Hero is a PBL driven website where students can help threatened species and ecosystems in their area.
9. The GLOBE Program is looking for people to contribute data for cloud types, mosquito habitats, and land cover observations.
10. Project Budburst was created by Chicago Botanical Garden. Their goal is to uncover the stories of plants and animals affected by human impacts on the environment.
11. Gorongosa Webcams If you've ever used curriculum from Biointeractive, you know it's pretty stellar. In this lesson students study webcams from Gorongosa National Park in Mozambique and do animal identification.
12. Pollinator Live is a website that includes links to a bunch of citizen science projects centered around attracting and monitoring pollinators in your area. Teach students the importance of pollinators!
13. A Bioblitz event is where students identify as many species as possible in a specific area over a short period of time.