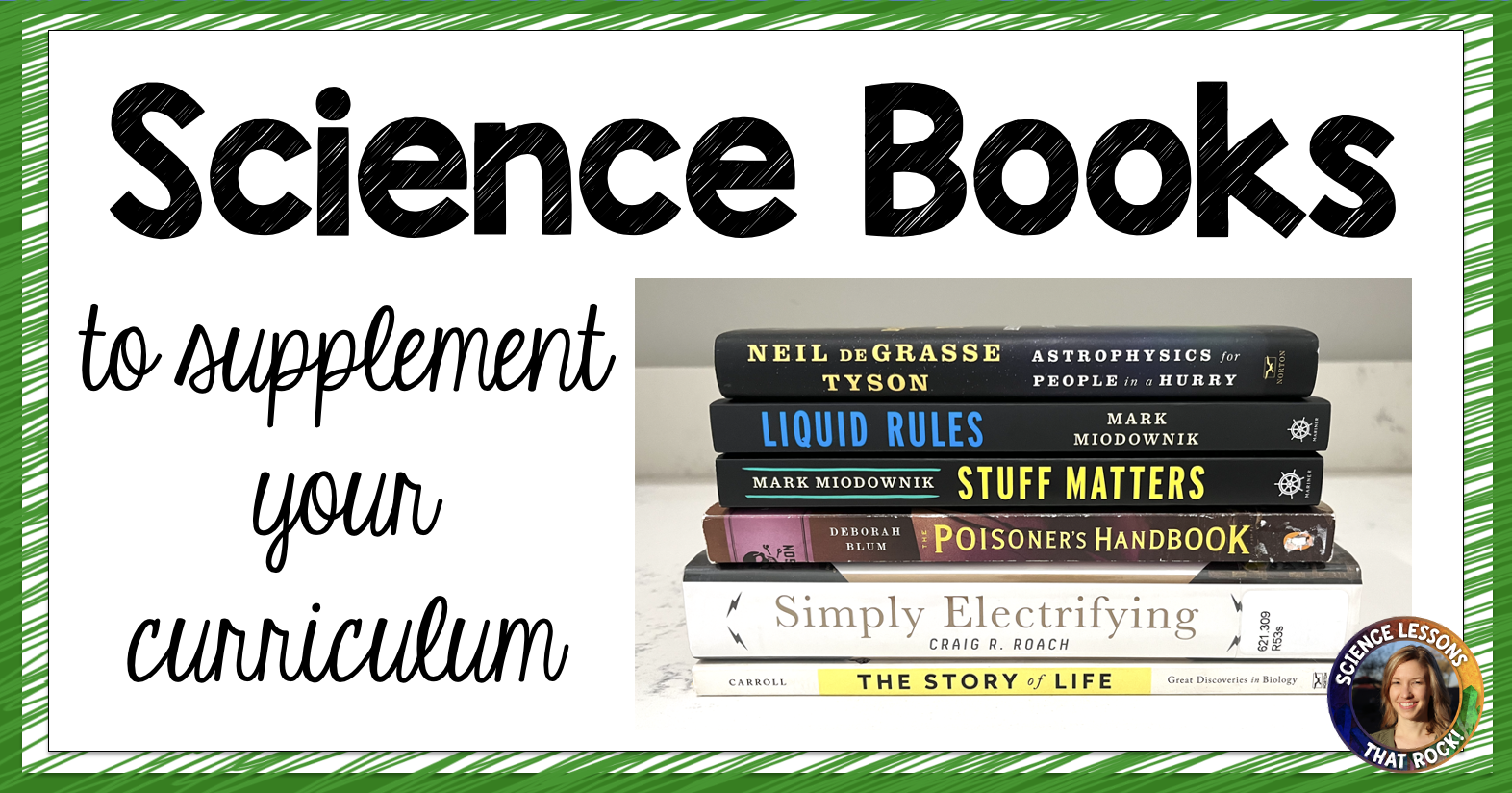 Are you looking for ways to increase literacy to your science curriculum? I know what you are thinking…. we want our kids to be able to read and write well, but we don't have time to add novel studies.
I hear you. There is NO WAY I can squeeze an entire book into my units, and frankly I'm not an ELA teacher and I'm not trained on how to teach a book. So here's my tip:
Drop the novel studies and do chapter studies instead.
There are quite a few books you can use that have stand-alone chapters that are GREAT for teaching science (I'll share them below). By stand-alone, I mean you can assign chapter 9 of a book, and students will understand it just fine without having read chapters 1 through 8. As far as making copies and assigning the actual text, you have a few options:
Do a Donor's Choose project to fund a class set. The books stay with you, and students aren't allowed to write in them.
Print copies of the chapter you are assigning. Yes, that can add up to a lot of paper. However, you can use them year after year if you don't have students highlight or annotate on them.
Buy one copy of the book, and scan/upload the chapter to your learning management system. A few notes of caution here to protect yourself against copyright infringement: Make sure you are uploading it to a secure, password protected site. Also, to be considered "fair-use" you cannot copy more than 10% of the text.
Check online for a free audio version of the book. This is a super great option for ELL students.
Ok, let's dive in to some books! Note: links below are Amazon affiliate links.
Recommended Science Books
CHEMISTRY RECOMMENDATION
PHYSICS RECOMMENDATION
BIOLOGY RECOMMENDATION
ASTRONOMY RECOMMENDATION
EARTH SCIENCE RECOMMENDATION
FORENSICS or ANATOMY RECOMMENDATION
You might also be interested in checking out this blog post that has links to where you can find free non-fiction articles online.
Rock on,